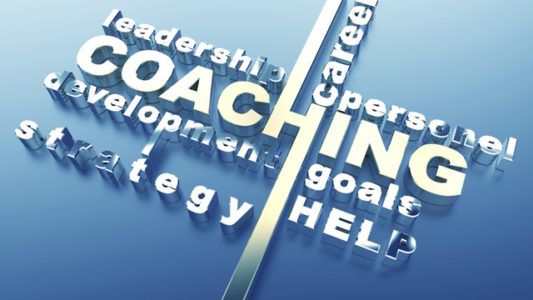 A Coach? Why? What's wrong with me?
Coaches don't help people. Coaches help people help themselves.
There you are at your desk and your manager approaches you and says, how about some leadership coaching for you to help with your career path? Or here you are enjoying a nice cup of coffee with a friend and she mentions this great coach that really helped her and suggests that you get in touch too.
Often a first thought or reaction is: Why? What's wrong with me?
Or what actually IS coaching? I am sort of excited about it, but I have no idea and I don't have any "issues" to talk about right now.
What is coaching?
It's a very normal reaction, especially if we are throwing around the word "help" into our conversations. We find that there is often a misconception about what real coaching is. We notice that some see it as remedial action where something needs to be "fixed" or behavior needs to be "corrected" or it's confused with mentoring where the Coach tells you and advices you what to do to help your situation.
Coaching is NOT that
And for those that are "sort of excited" they may shy away from engaging or speaking to a Coach because they don't know where to begin or what to bring.
Coaching becomes this elusive concept.
Coaching as a profession
We at Haraya would love to break these beliefs, thoughts and barriers that stand between Coaching and You! And provide you with an experience that is the real deal so to speak.
Yes, Coaching is a helping profession. Yes, Coaches help people. And, Yes, you can engage a coach when you need "help". AND Coaching is so much more than that!
Coaching HELPS people understand what really matters to them. Coaching HELPS people gain clarity, focus and motivation in any of their current situations. And most importantly, Coaching HELPS people find a more powerful sense of self. That person that already lives inside of you that is aligned to purpose, values and your goals. That person that can find peace in the present moment and that person that continues to learn and grow from experiences on this journey we call life.
Coaches don't HELP you by telling you what to do, Coaches help you by guiding you through a process, by asking thought provoking questions, by challenging you, by helping you focus on what really matters to you and by believing in you.
So in fact, Coaches don't help people. Coaches help people help themselves.
So, what would you like "help" with today?
If this post sparked your curiosity or provoked even more questions about this topic make sure you get in touch with us and we'd be happy to chat more with you about this thing called: Coaching!