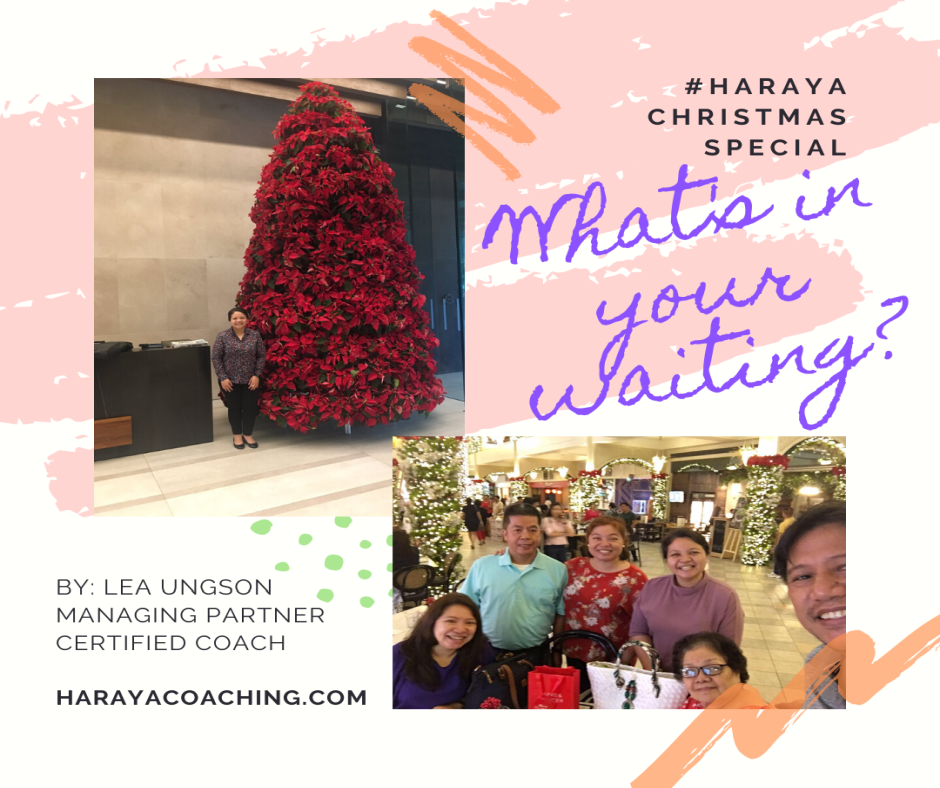 What's in your waiting?
Once again, it's here – my most awaited time of the year: The season of Advent. Advent is the season of waiting, the season of hope, peace, love, and joy. This season means a lot to me personally, and it may hold different meanings to others as well.
A season for planning
A season for review
A season for Christmas parties
A season for sale & shopping
A season for vacation
A season for reflection
A season for new beginning
My waiting begins as I join an annual inspirational event covering topic areas such as leadership, business, wellness and spirituality, to name a few. I look forward to attending this annually as it is a form of grounding, centering and simply coming home to myself and my God. Here I get to learn more from the various speakers, get inspiration from stories shared and get a sense of how God moves in my life. Some of the highlights for me in this year's event are the number of talks around mental health challenges — how increased awareness and intervention offerings can help address the life threatening impact. I was reminded in another stream that my value is defined by something eternal versus something material. An unshakeable self-esteem is anchored on the following: Person – who do I depend on? Price – what gives me value? and Purpose – why do I matter? Finally, the call for service was reinforced in me. In my life, do I wash hands or wash feet? Do I chase titles or pick up the towels? How do I bring the upper room to the classroom?
This short four-day retreat is where I get to hit refresh and reconnect with my faith and purpose. As it is usually held on the last week of November, it serves as a deepening prelude for Advent and Christmas. As the year comes to a close, I make an effort to pause and reflect on the past year. An opportune time for me to take stock of what I have bravely embraced, proudly accomplished, curiously explored, deliberately chosen, sadly missed and happily learned along the way, as everything will help me become a better person in the coming new year. I cannot help but to relate the experience with my being a professional coach. The very essence of what I evoke from others, I also get to discover for myself, as I become more self-aware and introspective.
Our mindset determines how we see our waiting. We can be restless in anticipation of what's to come or we can be proactive in preparing for what is yet to come. In my waiting I find comfort in knowing that I was designed to rest in God first and there's a bigger plan in place for me. I wait in trust and gratitude that it is done. How about you? What's in your waiting?